Situation Overview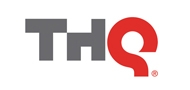 After several successful campaigns together and ultimately bringing our team on board as Agency of Record, global video game publisher THQ tapped Wonacott Communications in summer 2012 to handle PR for its upcoming PC title, Company of Heroes 2. As the sequel to the highest rated real time strategy (RTS) game, there were a lot of high expectations for Company of Heroes 2– and it initially seemed like a straightforward PR campaign. With a March 2013 launch date, we kicked
things off with multiple asset drops and a hands-on preview event in San Francisco in November. But then THQ filed for bankruptcy in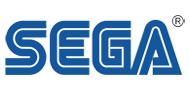 January 2013 and shuttered. SEGA of America bought the game IP and its assets – and called on Wonacott to pick up where we left off and finish the job. This was awesome news for us, but it did introduce a few new challenges: the game had not been in the news for a month and half, and SEGA announced a new launch date of June 25, 2013, which just happened to be a week after the largest videogame trade show in the world, E3.
The Wonacott Approach
The extra three months we had for the revitalized campaign might seem like a good thing at first blush, but what it really meant was that we had to stretch the program out in order to maintain the buzz through launch. We adjusted our strategy and added a few new beats, including negotiating and securing an exclusive beta key giveaway with PC Gamer, the leading PC gaming publication. We also recommended and orchestrated a road show in San Francisco and Los Angeles in April 2013 to introduce SEGA as the new publisher, and to showcase a new hybrid game mode, "Theatre of War."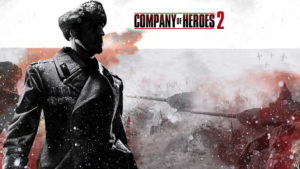 By E3, many of our top media targets understandably felt that they had enough hands-on time with Company of Heroes 2.  Leery of causing or exacerbating media fatigue, our outreach emphasis was on out-of-booth live or "stage" demos instead of booth meetings and interviews. However, we still had a significant number of media who wanted to cover the game at SEGA's booth, so we needed to accommodate them as well. With both the live and show floor demos, E3 2013 was a great success and the game won a slew of awards for the second year in a row, including .Gametrailers' Best PC Exclusive Game, Gaming Excellence's Best Strategy and PC Exclusive Game, andMachinima's Best PC and Strategy Game.
In preparation for launch, we distributed review codes to target outlets who were eager to, at last, get their hands on a final version of the game.  We timed our embargo to lift three days before launch to ensure that players had chance to read reviews during the weekend before the game became available. Many reviews also hit on launch day, which supplemented our launch coverage very well.
Achievement
The Wonacott team secured a plethora of positive media coverage for Company of Heroes 2 across videogame enthusiast and trade outlets, totaling more than 1,800 unique hits that combined for more than 754 million audience/reader impressions. The game garnered multiple editorial awards, achieved critical acclaim and maintains a respectable Metacritic score of 80. Also, in SEGA's earnings report, the company reported 380,000 units sold in just five days after launch – contributing greatly to the publisher seeing a 416 percent increase in profits for the quarter.
During the course of the campaign, we secured reviews and exclusive features from a broad array of influential videogame media outlets, including IGN, GameSpot, Joystiq, Kotaku, Destructoid, GamesRadar, Machinima, GameTrailers, Polygon, VentureBeat.Game Informer, EGM, GameFront, Cheat Code Central, Forbes, Examiner, Shacknews, Co-Optimus, The Escapist, Strategy Informer, PC World, 411 Mania, Inc Gamers, International Business Times, Den of Geek, Digital Spy, GameRant, San Jose Mercury News, Paste, Now Gamer and PC Games N.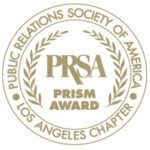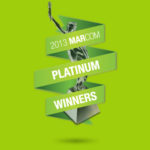 From straight-forward beginnings to becoming a campaign wrought with curveballs, Wonacott's execution and results for Company of Heroes 2 can truly be considered "award winning."   Following the campaign, the Wonacott team's work on the launch of Company of Heroes 2 was recognized by two prestigious industry awards, a PRism Award for New Product Launch from PRSA-LA and a Platinum Award from MarCom Awards for Public Relations Program.