Situation Overview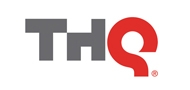 As 2011 came to an end, videogame publisher THQ was at a crossroads facing projections of a disappointing holiday season, which resulted in a massive restructure, company-wide layoffs and a shift in business focus that placed new emphasis on "core games." At the heart of this vision change was the highly anticipated action-adventure videogame, Darksiders II, which was rapidly approaching a summer 2012 release. Needing to kick off the campaign (and New Year) with a bang, THQ asked Wonacott to handle PR efforts for the game's launch and reinforce the company's status as a leader in core videogames.
The Wonacott Approach
Immediately we hosted a "hands-off" media event in January in San Francisco, giving more than 60 editors the first look atDarksiders II in nearly a year and stoking interest in getting hands-on time later in the campaign. We followed with a series of press beats that kept Darksiders II top of mind among the media:
A hands-on preview event in March;
A bi-coastal media tour in May;
Managing media relations at E3 in June;
The game's launch in August 2012;
Wii U SKU launch in November;
Holiday gift guide and end of year story pitching.
Oh, and THQ underwent additional transitions during the campaign, including hiring a new president, Jason Rubin, just before the videogame industry's most significant tradeshow, the Electronic Entertainment Expo (E3).
Leveraging the talent from developer Vigil Games and brainstorming some unique story angles – and taking advantage of every opportunity to capitalize on the game's main character, "Death" – we reached a wide and influential audience, helping make Darksiders II the No. 1 selling game for August 2012.
Wonacott continued to support the franchise after launch by promoting the game's downloadable content as well as the November launch of Darksiders II on the Wii U. The team leveraged the holiday release timeframe and excitement over the debut of a new videogame console to secure numerous reviews and placements in round-up stories.
Achievement
The Wonacott team secured a swell of positive media coverage for Darksiders II across videogame enthusiast, consumer, trade and business outlets, totaling more than 2,700 unique hits that combined for more than 1.8 billion audience/reader impressions. The game garnered multiple editorial awards, achieved critical acclaim and maintains a respectable mid-80s Metacritic score.
During the course of the campaign, we secured reviews and exclusive features from a broad array of influential videogame and consumer media outlets, including Associated Press, Boston Herald, CNET, Complex, Digital Trends, EW.com, Forbes.com, FoxNews.com, GameSpot, IGN, Maxim, MTV Geek, Nerdist, New York Post, PC Magazine, Playboy's Smoking Jacket, USA Today, VentureBeat and Washington Post.
# # #