Xfire Reveals Impressive Diablo III Statistics
Shout out to our client, Xfire, for being featured on both Forbes and Game Trailers today! Xfire, which boasts more than 21 million registered users, shared statistics showing how Blizzard Entertainment's Diablo III success is pulling gamers away from other titles such as World of Warcraft and League of Legends.
Xfire's President, Mark Donovan, revealed "35,000 Xfire players are playing 10 million minutes of Diablo III per day," in an interview with Forbes. Take a look at some additional data and insight from Mark in today's coverage!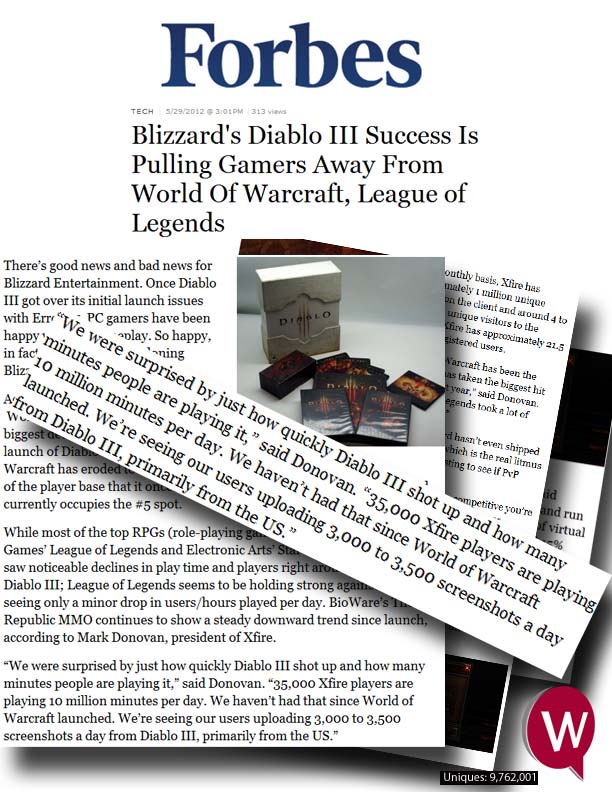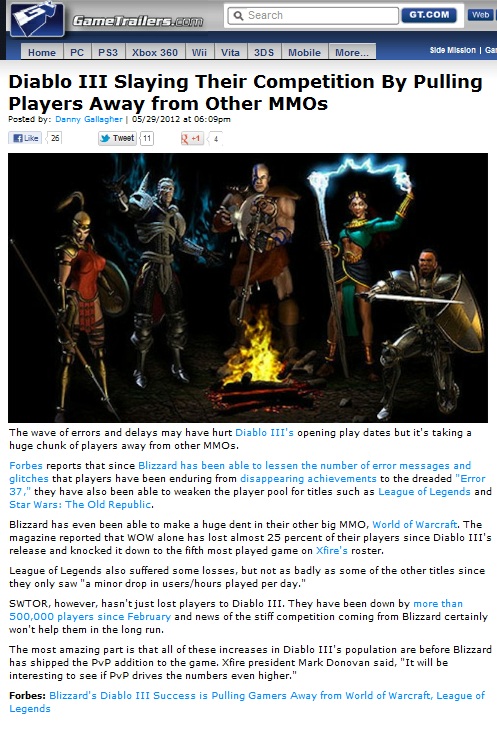 back