If Wonacott were to sit next to prolific Scottish actor James Cosmo in a pub, we'd be pretty stoked, as a number of us are huge "Game of Thrones" fans. Cosmo, best known for his roles in "Braveheart" and "GoT," also lends his voicing talents to (Wonacott client) THQ's upcoming title Darksiders II. Recently he chatted with Digital Trends about his work on the game.
read on
Ironically, Death accelerates pulses in THQ's newest live-action trailer for Darksiders II. See what happens when James Cosmo ("Game of Thrones", "Braveheart"), the apocalypse and Death all collide in the latest trailer, entitled "Last Sermon," featured exclusively on Machinima.com.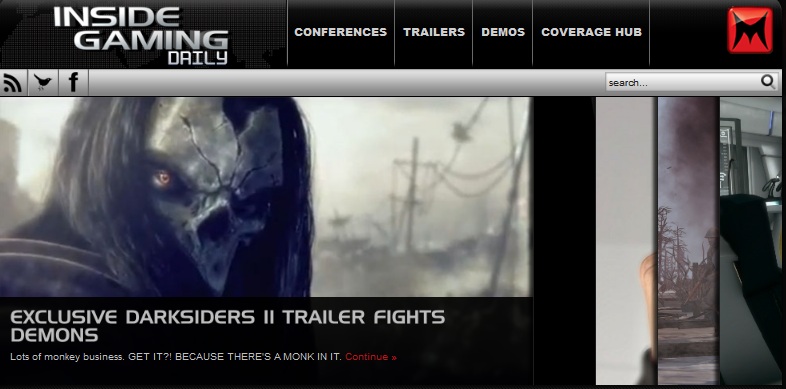 Be sure to check out Darksiders II when it launches in August, pre-orders are available now at Darksiders.com.
read on