Pats on the back are in order for our fabulous Wonacott team! Last week we took home two awards as part of the Public Relations Society of America's (PRSA) Los Angeles chapter PRism Awards ceremony. PRSA recognized our company alongside some of the biggest and brightest PR firms in Los Angeles, including GolinHarris, Ketchum and Olmstead Williams, for a couple of our outstanding videogames PR campaigns.
read on
We can't wait to try our hand as Death when THQ releases Darksiders II nationwide next week. To tide us – and everyone else eagerly awaiting the game – over, THQ released the final Darksiders II gameplay trailer today. You can view the trailer at Dread Central, Game Informer and GameSpot.



The Nerdist also has some great gameplay footage up on the "Inside Kids" podcast from Comic Con!
For more post-apocalyptic action, check out the official Darksiders II website: http://www.darksiders.com/.
Are you ready for Death?
read on
Death is quickly approaching, and in preparation for Aug. 14 THQ has released its first full gameplay trailer, "Death Comes for All." Check out Darksiders II's on Complex, Forbes and IGN.




For more awesomeness, the official Darksiders II Facebook page has some exclusive concept art up too: https://www.facebook.com/Darksiders.
Have you pre-ordered your copy of DSII yet?
read on
With the mobile market booming, it seems like just about everyone (including your mom) not only has a smart phone, but is using it to download the best entertainment and utility apps. This week, Wonacott is immersed in the app world more than ever as two clients, THQ and Bare Tree Media, launch three apps based on highly successful franchises.
read on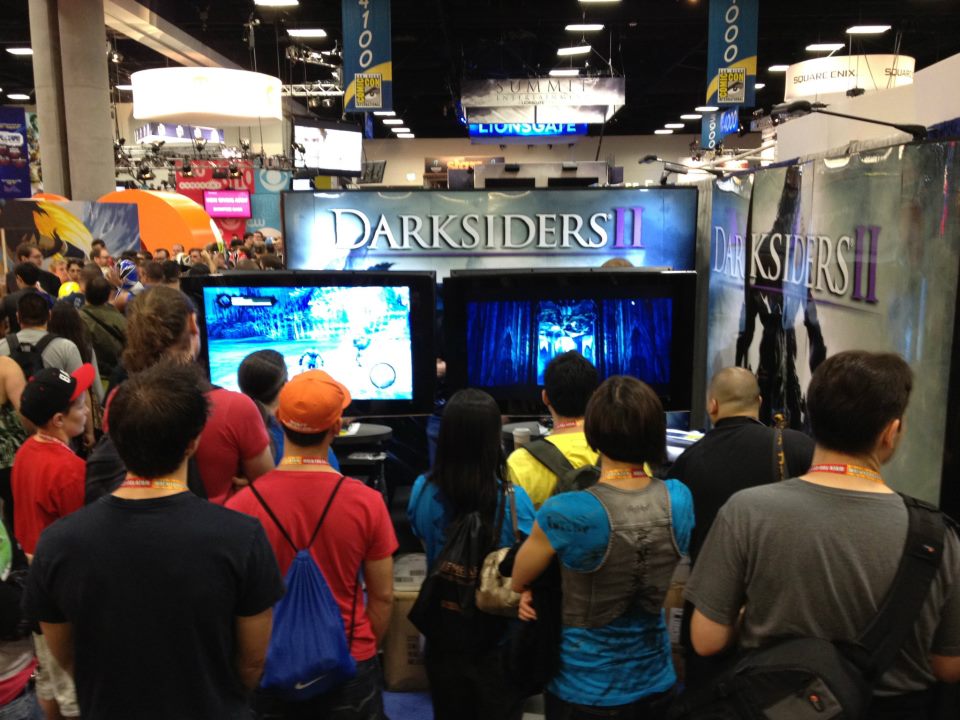 Wonacott Account Director Mark Van Lommel and Account Supervisor Racheal Caswell hopped a train to San Diego last week to staff Comic-Con for THQ. At the show, consumers and press alike were able to preview Darksiders II one last time before its launch on Aug. 14.
THQ generated a lot of buzz – and long lines – with its Comic-Con activities, including a Tarot card scavenger hunt that took fans on a journey through the convention center to find three Darksiders II cards at partner booths Darkhorse, Prima Games and Del Rey. They then had to bring the cards back to the THQ booth, which the publisher shared with GameFan Magazine, to get a signed limited-edition fourth card. THQ also drove pre-orders by giving fans a Comic-Con exclusive t-shirt for signing up. And if you've ever been to Comic-Con, you know how much that means to Con-goers!
read on
If Wonacott were to sit next to prolific Scottish actor James Cosmo in a pub, we'd be pretty stoked, as a number of us are huge "Game of Thrones" fans. Cosmo, best known for his roles in "Braveheart" and "GoT," also lends his voicing talents to (Wonacott client) THQ's upcoming title Darksiders II. Recently he chatted with Digital Trends about his work on the game.
read on
Ironically, Death accelerates pulses in THQ's newest live-action trailer for Darksiders II. See what happens when James Cosmo ("Game of Thrones", "Braveheart"), the apocalypse and Death all collide in the latest trailer, entitled "Last Sermon," featured exclusively on Machinima.com.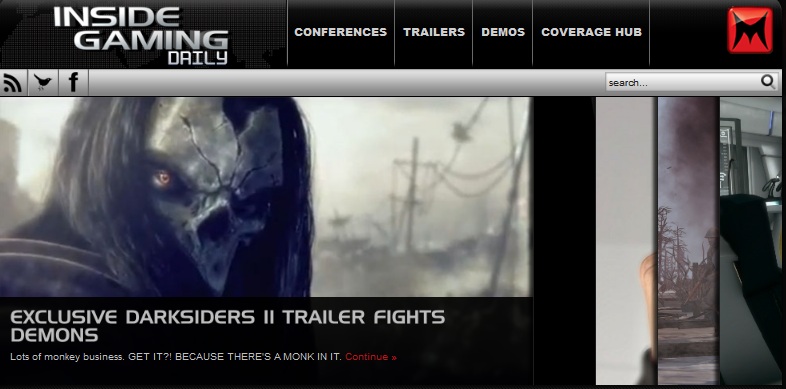 Be sure to check out Darksiders II when it launches in August, pre-orders are available now at Darksiders.com.
read on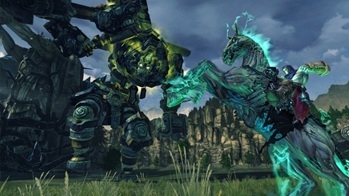 The highly anticipated action adventure game Darksiders II from (Wonacott client) THQ, launches this summer, and THQ gave a group of enthusiastic gaming editors some hands-on time with the game in San Francisco on Monday.
read on