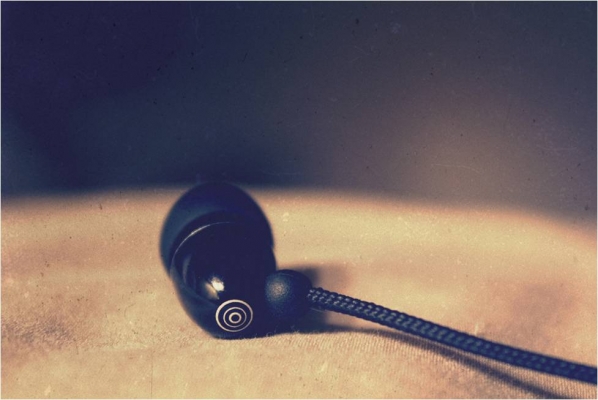 Notes from an Audiophile: My Headphone Wish-List
To celebrate Audio Appreciation Month, I picked my favorite five earphones/headphones. Read on to see why these ones made my cut and learn a little about these fantastic products.
There is no doubt that Beats by Dr. Dre series brought "expensive" earphones/headphones to the mass market. Before then, few people (myself included) were interested in these aftermarket products. My love for music and good sound reproduction naturally led me to that path – I was always buying different pairs of earphones and headphones even though I didn't need them because I just wanted to try them. Now, after trying a dozen or so pairs, I have finally settled into using a pair of NOX earphones at work and Beats by Dr. Dre at home. NOX, a former client of Wonacott, made decent single-armature in-ears. (For more information on different kind of earphones/headphones, visit here.) Yet, the good-sound-obsessed Chan deep inside still wants to go buy more earphones and headphones. So, here's my top-five wish list.
1. Ultimate Ears Super.fi 5 EB (Discontinued) – We all remember our first times – first kiss, first car, first…well, you know. This was my very first step into real audiophile grade earphones. Sadly, I lost them at my old internship in Hollywood and I have not gone a single day without missing these. The model is discontinued, which adds more to my yearning. Each side of the earphone consists of a single armature with a 15mm diaphragm for more bass – EB in its name stands for Extended Bass.
Quick lesson: Diaphragms are usually used in your earbuds. You can think of them as small speakers. On the other hand, armatures are a different kind of sound transducer that is more efficient, but they lack in power to deliver clear sound in open space. Thus, they are widely used in in-ear earphones as the air space between the sound transducer and ear drum is smaller and closed. The efficient armatures are capable of producing more accurate and clean sound in such situations compared to diaphragms. However, diaphragms can push out more air due to their large surface area and ability to provide more low frequency sound or bass. The UE Super.fi 5 EB combined the best of both worlds.
2. Beyerdynamic DT 880 ($365) – First time I heard my music through a pair of Beyerdynamic headphones, I was blown away by the dynamic sound. The bass drum was thumping and vocal mids were warm yet crisp while the highs were diamond-clear, but not piercing. If Volkswagen calls their cars Das Auto, Beyerdynamic headphones should be called Das Headphone. Well, you get the point. Their only drawback is their size – they are bulky, so they're probably best used indoors.
3. Westone 3 ($349) – Westone manufactures everything from hearing-impaired products to military equipment. As you might have guessed already, I am a huge bass lover and bass response is a big deciding factor. Westone 3 is known for its great bass response. It features three balanced armature drivers on each side with three-way crossover design, meaning each armature produces different frequency ranges. Earphone Solutions picked Westone 3 as the Best Earphones for Hip Hop.
4. Bowers & Wilkins P5 ($299) –Bowers & Wilkins, more commonly known as B&W, is a high-end speaker manufacturer. B&W's P5 is the company's attempt to please audiophiles seeking a pair of great sounding headphones. P5 has the soul and craftsmanship of the high-end speaker while being competitive with other products in the market. I first tried these on at an Apple store. They were comfortable – thanks to the soft sheep's leather earpads – and sounded great like a B&W product. You can try these at an Apple store near you.
5. AKG Q701 Quincy Jones ($269) – There are some headphone endorsers that make you go, huh????? But if Quincy Jones backs them up, I am in. AKG's expertise and Jones' magic combined forces to produce one of the best headphones on the market.
If you own any of the above headphones, feel free to stop by the Wonacott office anytime for a demo. And if I missed a pair I should know about, let me know in the comments!
back