My One-Year Wonaversary: A Reflection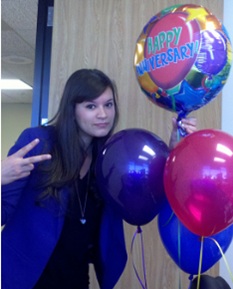 When I stepped out into the bright sunlight, from the darkness of the movie house…oh wait. When I stepped into the office of Wonacott Communications, straight from The University of Texas' sweet and safe embrace, I had only two things on my mind: Getting a job, and…getting a job. A year ago today, el jefe made that a reality for me.
There are a number of things I can talk about that I've gotten to experience as a PR professional, and not nearly enough time to recount them all. Over the past year, I've gotten to work with a smorgasbord of clients, including a film production company, audio headset manufacturer, TV-inspired fitness resorts, premium iPhone case-maker, and computer peripheral manufacturer, not to mention the world's largest provider of gift cards. Working at the Electronic Entertainment Expo (E3), however, will always stand out as one of the most memorable times of my career. As such, there are definitely a few unforgettable memories to note: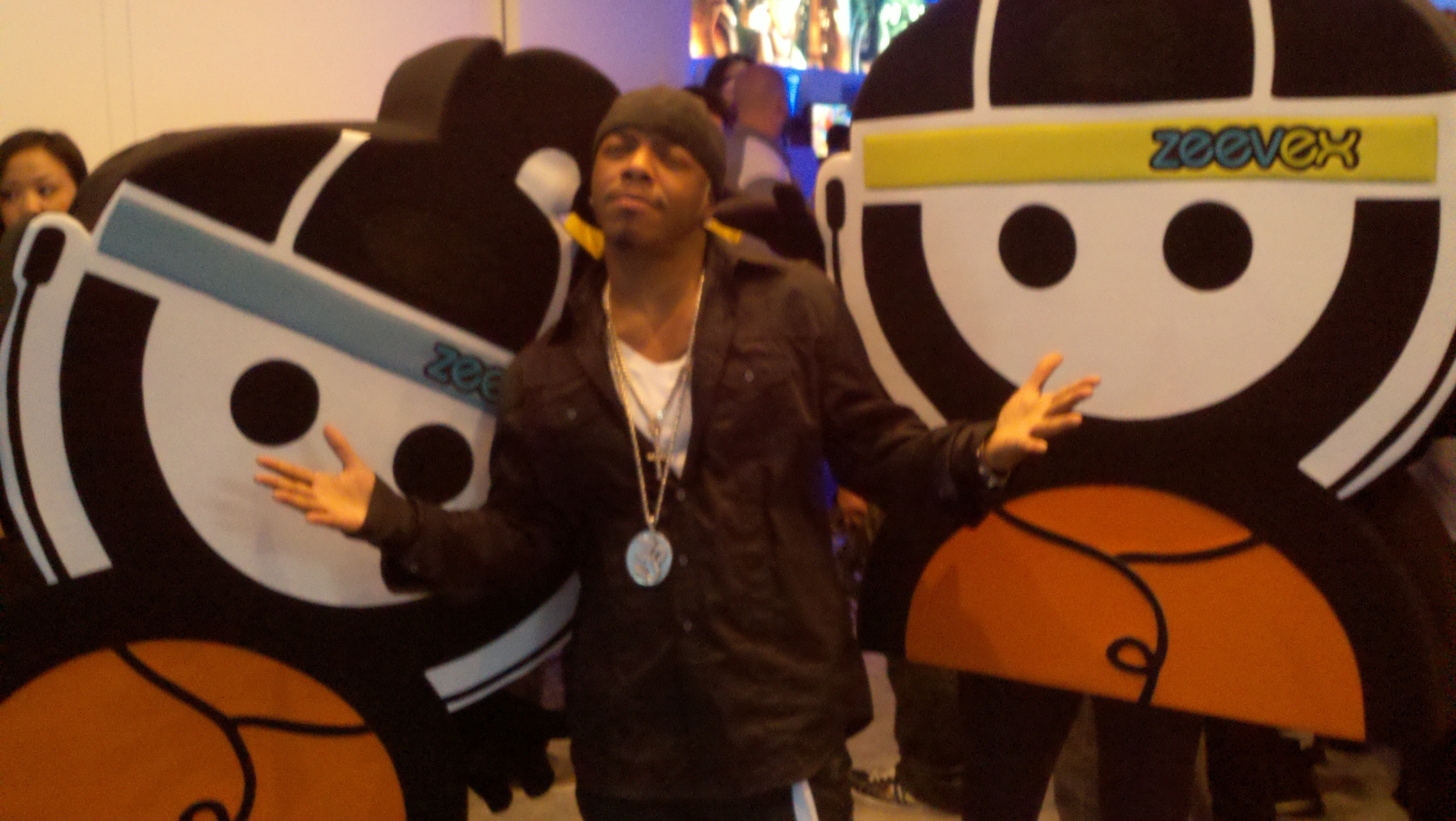 • Escorting Zeevs around the show and coordinating photo and dance opps
• Chasing down Catching glimpses of celebrities
• Drinking for free Networking with industry peers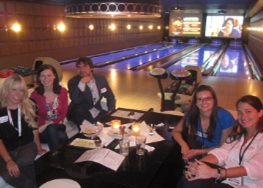 But rather than report the many memorable events of my evolving career, I instead want to offer up some of my learnings for any aspiring professionals out there who are interested in knowing what life is really like on the inside. Some things to ponder:
College is awesome (Hook 'Em Horns!), but only takes you so far. As a journalism major, I had virtually no experience in public relations, but I had deecent riting skillz, which is definitely a necessary foundation for any decent PR practitioner. Everything else – calling those not-so-friendly editors, cranking out press releases and pitches, and coming up with creative ideas in brainstorms – you learn as you go, it just takes practice. I'm pretty sure I learned more in a three-month internship than I did in four years at the best university in the world!

PR ≠ marketing. Public relations is still an evolving term – heck, even the PRSA is still trying to figure it out – but while there is a lot of overlap, you'll learn the difference between PR and marketing. Traditional PR does not entail designing a website, "circulating" flyers or mocking up a booth layout. Do we do that from time to time? Sure, but usually, that will not fall within our scope of work.

You'll learn another language – sort of. PR speak will become so natural, you won't even realize you told your mom you just wanted to check in with her before EOD or that you need to follow up on that Facebook comment you received. Which reminds me, I need to circle back with Mom soon…

Placement = power. You'll become anxious if you haven't secured any coverage for your client in a while; not to mention, you'll hear about it from your superiors, too. Securing coverage, especially that beautiful, top-tier kind, becomes a driving force that inspires you to excel at your job. Eventually, you'll find yourself strangely excited to tell your parents things like, "I'm getting <Client> into Playboy!" Even then, they probably still won't understand what it is you actually do…

Are you made for this? Probably the most important thing I've learned is that not everyone is cut out for this job – it takes a certain kind of person. Oftentimes, a dedicated PR practitioner works late hours, skips lunches and thinks about their job 24/7*. It will test your limits, and after a few weeks, you'll learn whether this is something you're made to do. A truly passionate PR professional will experience some of the following symptoms:
o A feverish habit of checking your phone for Google alerts and client emails
o Reading everything in AP style – tabloid magazines, menus, Facebook statuses…
o A heavy onset of shower brainstorming – which is often when your best pitch angles come to you!
If any of the above sound remotely interesting, then this might be the career path for you! Having a job in PR is as vigorous as any other, but the rewards make everything worth it. So you might get told there are such things as bad ideas in a brainstorm (no there aren't!!), but I'm happy to be in a field where I get to 1) exercise my mind 2) be passionate about my work and, most importantly, 3) witness my sometimes-cheesy ideas come to fruition.
I by no means consider myself a PR expert, but I am confident and fortunate enough to say I've got a great job at a great agency – and that's enough for me! I've been very lucky to have had such great mentors to learn from on the daily. Thanks to Jason Wonacott and Wonacott Communications for an educational, inspiring and unforgettable year!
*Disclaimer 1: PR is by no means a sweatshop factory, but a challenging work environment.**


**Disclaimer 2: Disclaimers are important.
back