League of Legends Season 2 World Championship Final Recap
Last Saturday, three of Wonacott's finest had a chance to attend what could be the most anticipated eSports event in North America: the League of Legends Season 2 World Championship Final between South Korea's Azubu Frost (AZF) and Taiwan's Taipei Assassins (TPA). As a Korean, I have been exposed to eSports for quite a while, but this was my first live eSports experience and I was excited!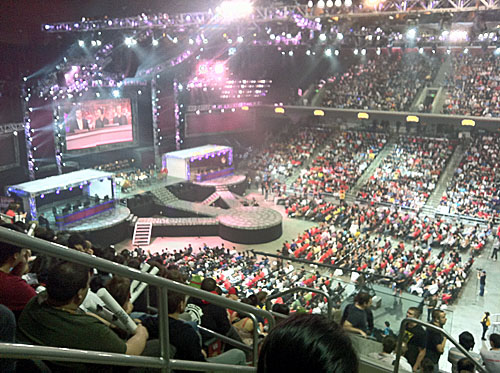 eSports has had its stops and starts U.S., from its beginnings with first-person shooters such as Quake and Counterstrike to the current stable of titles such as Starcraft II and League of Legends, competitive video gaming never reached the mammoth interest level as it did in Korea. But judging by the event last weekend, Riot Games is taking the U.S.'s slower adoption of eSports as a personal challenge to reverse the opinion.
From the PR perspective, it was a solid event. Each regional qualifiers attracted heaps of local media coverage and the playoffs resulted in numerous articles. The $1 million payout for the winning team and rabid interest from fanswas plenty of reason for media outlets to cover the tournament, but Riot went over the top to make it a visual spectacle as well, complete with a venue packed of screaming fans. Also, Riot Games released other non-tournament-related-announcements, including news on Team Player Behavior and statistics. Besides the PR success, Riot Games gave other reasons why others should hop on the eSports wagon with them.
Professional Gamers can be Rock Stars
Players from around the world flew in to Los Angeles for the playoffs and final championship match. They were treated like Internet gods. Before the final match, each player on AZF and TPA was introduced by the hosts and the crowd went crazy in a manner that wouldn't be out of place at a UFC fight. The tickets sold out far in advance of the match. Though USC's Galen Center was packed with more than 7,000 fans for the finals, I wouldn't be surprised to see the Season 3 championship held at an even bigger venue. However, this also means that the players need to be prepared like rock stars. Many players could improve on their appearances with a help of a stylist and some media training. Yes, I strongly believe there is a role for eSports managers and image consultants now.
People will Attend Live eSports Events
Watching a baseball game in comfort of your living room is not same as going to a ballpark, just like watching a Twitch.tv stream isn't the same as being in a crowd of thousands cheering pro video game fans. eSports actually even has a leg up, as their fan-base is much more uniform than traditional professional sports. Plus, they are every bit as fanatical. I was blown away by how devoted the fans were, I still don't have my full hearing back thanks to the guy in front of me and his enthusiastic thundersticks.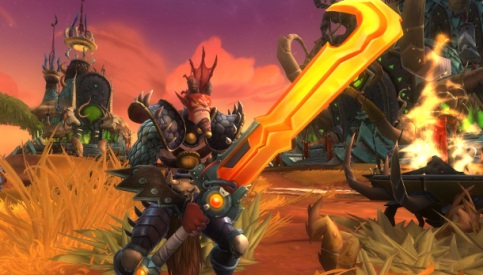 However, there's still some improvement that could make the eSports experience more enjoyable:
Fans Need to See the Action in Nitty Gritty Detail
Imagine if referees in football showed their rulings from an iPad, instead of easy to see hand gestures. That's about how I felt from where I was sitting, not being able to read any of the crucial information on the screen. The biggest hurdle to overcome is: How do you make the live experience as informative as the video streams? This problem is compounded by the fact that the competitors can gain an unfair advantage from seeing the main screen, so a Dallas Cowboys-esque sized screen is out of the question.
Playing on a Level Playing Field
At the very match we attended, Azubu Frost was fined $30,000 for the unfair advantage I just described. That's a hefty chunk of change, but it should definitely be on the organizers to remove even the possibility of that happening. Plus, during the playoffs, a severed internet connection resulted in play being halted and a match that was more than halfway over had to be restarted. It's not provable, but this definitely could've changed the playoff picture, and isn't limited to just League of Legends. There's a small chance of it happening, but in the end, something so significant when there's serious money on the line needs to be eliminated.
Knowing the Audience
We realize that a live event is a spectacle, but the most important part of making it successful is knowing the audience. The $9 beer, the $20 parking, all the traditional stadium event prices added up, and the average gamer would have to think carefully about the costs of attending an event like this. Wonacott director Mark Van Lommel quipped that a Walmart on Black Friday is not as crowded as the line for the on-site League of Legends merchandise store, and a lot of fans missed the game's action so they could buy something.
Overall it was an extremely interesting experience for me to see eSports getting its due in the U.S. But our big takeaway from the event last Saturday was that if the World Championship Final is halfway to being a convention already, why not just go the extra distance and turn it into a full-blown convention? There's plenty of crossover and the League of Legends franchise is certainly big enough to help catapult eSports onto a bigger stage. What do you think? Leave us a comment below. Now, it's time for me to gank some enemy champions and destroy that nexus…
back