Shout out to our client, Xfire, for being featured on both Forbes and Game Trailers today! Xfire, which boasts more than 21 million registered users, shared statistics showing how Blizzard Entertainment's Diablo III success is pulling gamers away from other titles such as World of Warcraft and League of Legends.
Xfire's President, Mark Donovan, revealed "35,000 Xfire players are playing 10 million minutes of Diablo III per day," in an interview with Forbes. Take a look at some additional data and insight from Mark in today's coverage!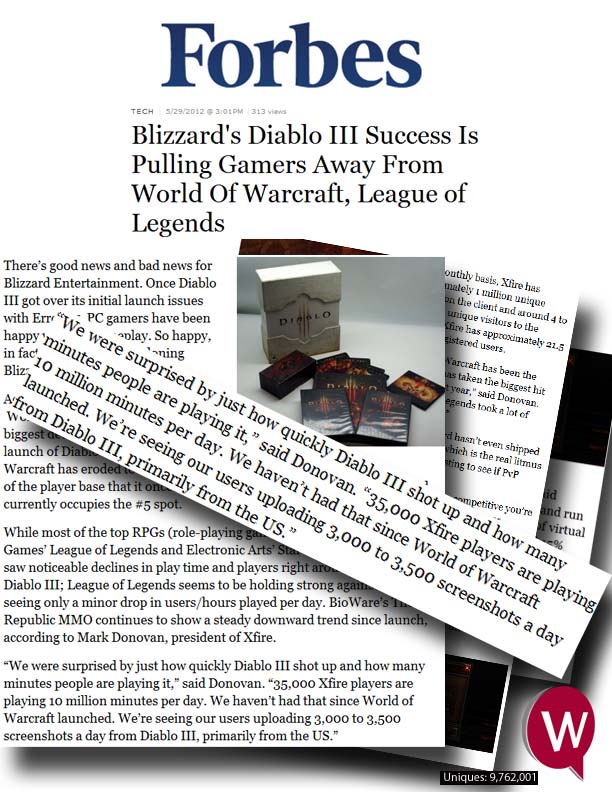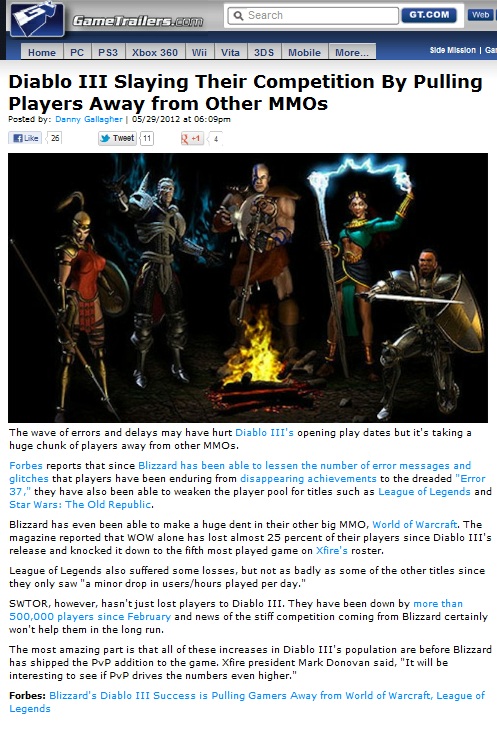 read on
It's Memorial Day weekend - you know what that means, right? It means we're only eleven days out from the doors opening on E3, the gaming industry's biggest show of the year. Gamesindustry.bizkicked the week off by posing an interesting question - "why is E3 the biggest show of the year?" Its editors weighed in on the continued relevancy of E3, since despite the growth of online, mobile and social games, they're still vastly underrepresented at the show.
read on
Congrats to our client, Xfire, which has just secured $3 million in funding from IDM Venture Capital to help the company continue to adapt its services for the Asian market. Check out coverage of the news on high profile sites such as Tech Crunch, VentureBeat, GamesIndustry International and The Next Web!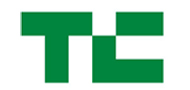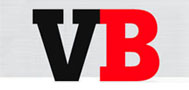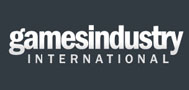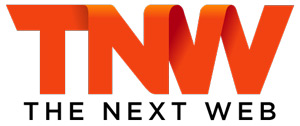 read on
You may remember our client Grand Cru from earlier this year when it exited stealth with a cool $2 million in funding. Now the ground-breaking social developer is back with a new super addition to The Supernauts team. Thorbjörn Warin, the former head of marketing for Wooga Games just joined the 'Cru' as marketing and business development director. Pocket Gamer has the inside scoop on Thorbjörn's hiring, check it out!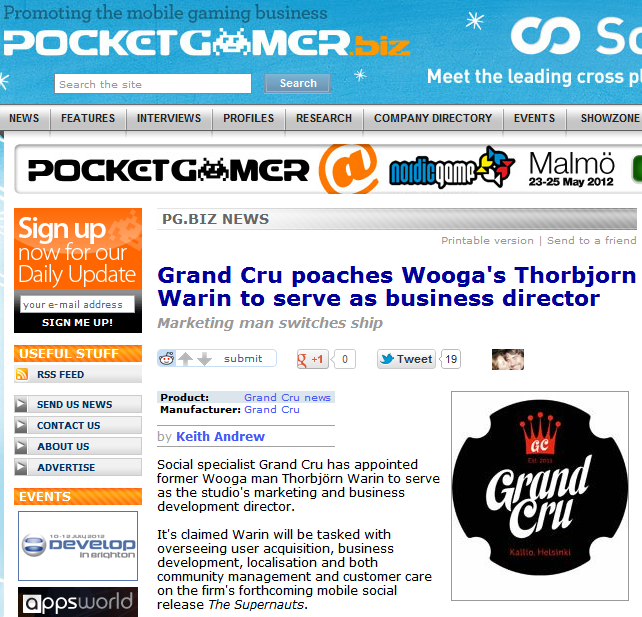 read on
My first E3 was in 2006. I was working for Hollywood Previews, a digital magazine, and my job was to get on-camera interviews with the people behind all the biggest games. The first day, I wore heels: Big mistake. I'd been to the Staples Center before, but I didn't realize how big it is until I made 16 laps to get to all of my meetings in less than eight hours per day.
At that same E3 I met Jason Wonacott, who was working for Webzen at the time. Six years later, I made the move from journalist to PR professional, Jason owns Wonacott Communications – where I've worked for three years today – and… we're partnered with Webzen for their first E3 appearance since 2006. Small world.
read on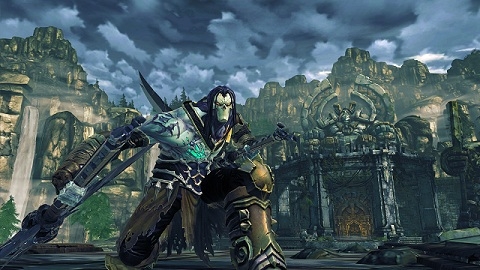 read on
We Wonawelcome the newest addition to the Wonacott Communications team: Mark Van Lommel, a video games PR nerd veteran with nearly 10 years of experience in the industry.
read on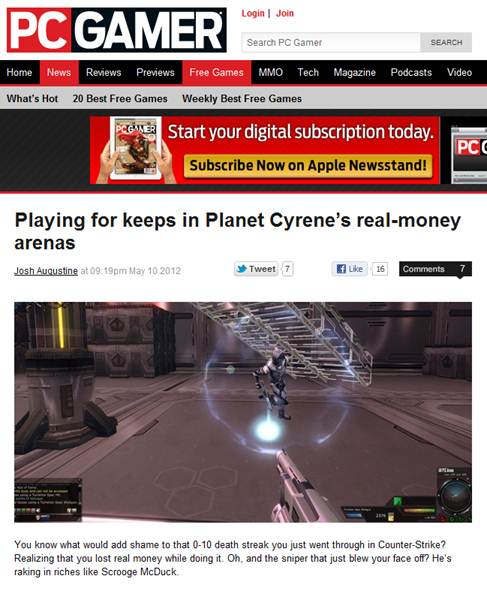 Wonacott client Creative Kingdom Inc., started with a big idea in 2009. They built Planet Cyrene, a game within Mindark's virtual world, Entropia Universe, that hinges on a real cash economy. What's a "real cash economy," you ask? It's just like it sounds. Players spend real-world money to buy in-game items. By extension, and this is where Entropia Universe stands out, it means that players can also make real-world money by selling in-game items. Planet Cyrene's twist on this was adding in player-versus-player (PvP) elements to the massively multiplayer online first-person shooter (MMOFPS).
read on
Congratulations to our client, Fuel, who announced the launch of Happy Studio, a virtual world for kids – created in conjunction with McDonald's Europe – that allows children to experience the fun of McDonald's Happy Meals in a digital way! Working with parents and educators, Fuel was able to create a virtual theme park that is both safe and educational.
As a leader in global youth engagement, Fuel continues to reach kids, tweens, teens and young adults with compelling digital experiences just like this one. Check out today's write-up on Adrants (and play the video for a virtual tour), or check out Happy Studio for yourself!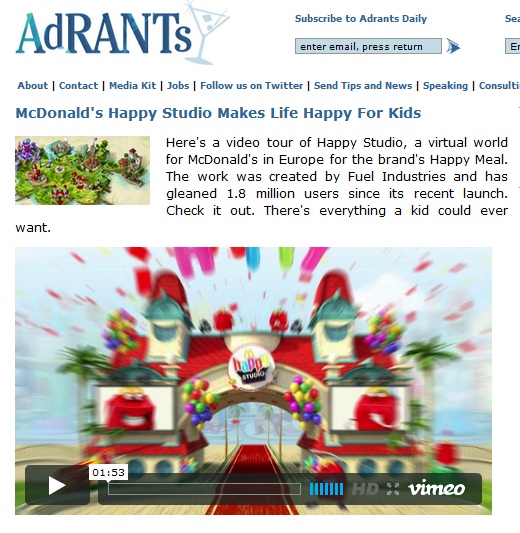 read on
Greetings everyone! Let me introduce you to the next evolution of Wonacott Communications with the new Connected Gaming Week. For those of you who visited our website or offices recently, you'll notice that Wonacott underwent a complete redesign to reflect our five years of progress in interactive entertainment, social and corporate communications. With the advent of cross-platform play from browsers and mobile phones, it was time to bring the Online Entertainment Insider to the next level, so we give you: Connected Gaming Week. Please be sure to add cgw@wonacottpr.com to your safe lists - we'll be using that address starting next week.
read on
If you happen to be traversing Southeast Asia later this month, stop by Casual Connect Asia, May 22-24. Our own Jason Wonacott will be there for a session on stretching F2P game marketing dollars. Alongside his industry peeps from iQU, SEA Gaming and BBC Worldwide, Jason will moderate the panel, which will address building new user bases in today's rapidly evolving global games market.
read on