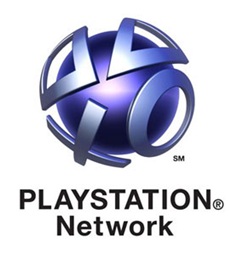 (Source: PlayStation Network Official Site)
There is nothing quite like the feeling when you walk into your nearest electronic store to purchase the video game of your choice. This holiday season, I was particularly satisfied with my purchase of Madden 2012, where I could virtually avenge the early playoff exit of the Green Bay Packers. Luckily, in a world that includes the PlayStation Network and Xbox Live Arcade, those days where you would have to save few weeks worth of pay checks to buy the video game of your choice may be long gone.
read on
If you didn't hear about the virtual resurrection of rapper 2Pac at this year's Coachella festival, well, let's get real – you've been living under a rock! Whether you're a fan or not, 2Pac is revered across the world as one of the greatest rap/hip-hop artists of all time and his performance sent shockwaves throughout the media. Let's just say I'm regretful I didn't purchase tickets to this year's event. (And who cares if Batman is over it, Jason Wonacott!)
read on
The past few editions of the OEI have touched upon the impending next-gen consoles. But as we all know, rumors are the most delicious part of the video game industry, and this rumor is a whopper. Valve, the company behind the highly successful Portal, Half-life and Team Fortress series, are looking for console hardware engineers. What that means for Valve and the 30-million plus users of its Steam digital distribution platform isn't clear, but a new challenger for the console wars would certainly shake up the industry.
read on
In case you don't follow videogames or you've been living under a rock for the last several months, Skullgirls, the award-winning 2D fighting game from (Wonacott client) Autumn Games and developer Reverge Labs, is available now on both Xbox LIVE Arcade and the PlayStation Network. The reviews are in, and so far it looks likes the games enthusiast press is enjoying the game almost as much as we enjoyed working on it.
read on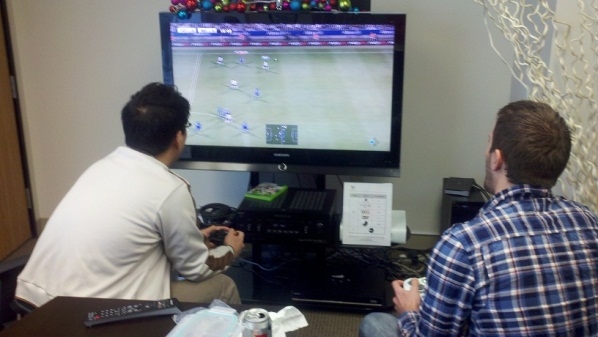 Because we service so many video games industry clients, Wonacotters are accustomed to playing video games both at home and at the office. In fact, we think of ourselves as a kind of a mini-focus group for what's hot in the games world. That being said, we thought we'd give our Wonablog readers a taste of what's trending in the office lately.
read on

Xfire, a feature-rich online community platform that transports gamers' social networks into thousands of PC games, has appointed a new CEO, Malcolm CasSelle, and announced a joint venture with Beijing's China Youth Goyor Technology Company, which will bring Xfire's services to China's market of more than 400 million gamers.
Xfire is the first company to support in-game chat for customers using Chinese characters, helping millions of hardcore gamers utilize the company's in-game social networking app to improve their gaming experiences. Wonacott is excited to be supporting Xfire's initiatives as the architect of the leading social experience for online gamers as it increases its global reach. Check out Tech Crunch's full article here for more details!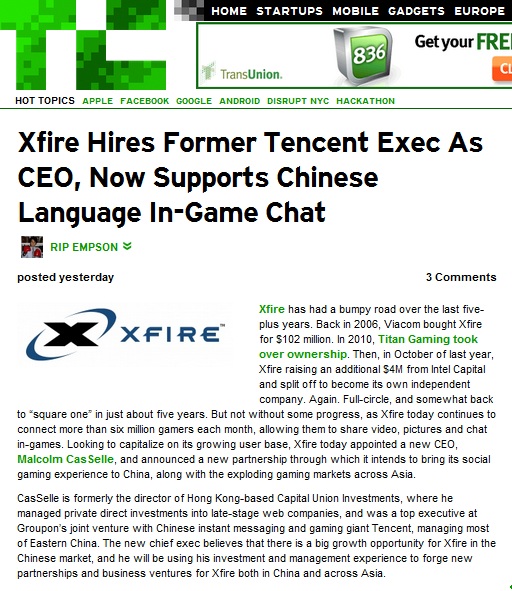 read on
Happy Good Friday, everyone - we hope you're having an indulgent day, now that Lent is over! What else does Good Friday mean? It's the last full week you'll have to wait to check out Skullgirls, the new 2D fighting game on XBLA and PSN. Skullgirls publisher Autumn Games is a Wonacott client, and after a year-long campaign, we think the game is poised to upset the old guard of fighting games with a fresh take on the genre.
read on