Darksiders 2 held a huge preview event in San Francisco (which we helped out on!) and the game's previews started hitting this week. The new game reveals the second Horseman of the Apocalypse, Death, and follows his story concurrently with War's story in the original Darksiders. It's a really interesting "Pulp Fiction"-y approach to the sequel, and is shaping up to be a franchise in its own right and not a rehash of other titles.
Virgin Gaming, Sir Richard Branson's foray into interactive gambling, hit a huge milestone this week with 1 million registered users, and $7 million in prizes awarded to date. Virgin Gaming allows users to place wagers on matches and is partnered with publishers including EA and Take-Two, with Madden NFL '12 and NBA 2k12 being among the most popular titles to bet on.
Find out more news from around the world of digital entertainment in this week's edition of the Online Entertainment Insider, and have a great weekend!
read on
The beauty of bylines as a PR pro is not only that they offer a reprieve from some of the dry tech writing we all have to do and let us flex our creative writing muscles, but also that they give us the opportunity to tell as much of our client's story as we want, and to give the industry a glimpse into the people and personalities behind the corporate image.
Contributing articles and blog posts is also a great tactic for getting the names of key executives in target publications on a regular basis, establishing clients and executives as experts in their field, and helping to keep companies in the spotlight during lulls in their news cycle.
Here are some tips on how to do it right.
read on
Happy Friday, everyone! I didn't want to get too political about SOPA, but it turns out that the legislation is spilling over into the video games industry in a big way. Since the Entertainment Software Association (ESA) is still supporting the bill, Firefall Studios fought back by forming the League for Gamers (LFG) – a representative group that plans on boycotting this year's E3 until the ESA rescinds support. We won't know what the actual impact on E3 will be until we get closer to June, but it will be interesting to see how the politics play out.
read on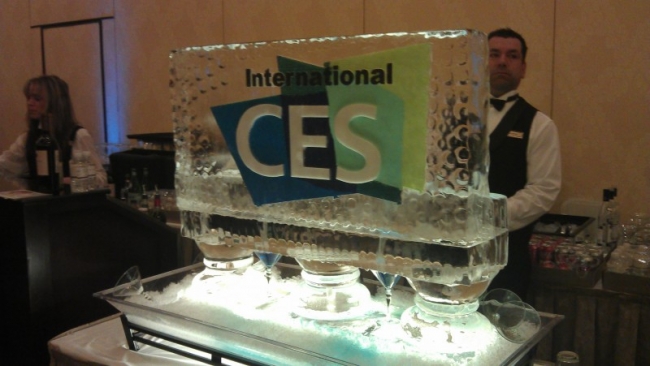 Last week I had the chance to dust off the fancy clothes in my closet and head out to the glorious Riviera Hotel in Las Vegas. Oh, and while I was there, they let me attend this little show called the 2012 International Consumer Electronics Show (CES).

Let me back up a little bit. Wonacott client j5create, which makes a line of PC and Mac cross-platform transfer and KM switches (technospeak for "awesome"), was debuting new products for their sophomore year at CES, and needed some help managing press appointments. Luckily I was the chosen one to help j5create navigate the crowds at the show, and after months of preparation, I found myself in Las Vegas last Saturday...
read on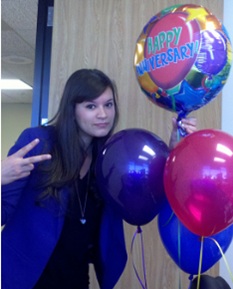 When I stepped out into the bright sunlight, from the darkness of the movie house…oh wait. When I stepped into the office of Wonacott Communications, straight from The University of Texas' sweet and safe embrace, I had only two things on my mind: Getting a job, and…getting a job. A year ago today, el jefe made that a reality for me.
read on
Happy Friday the thirteenth! It's the last day of CES, so if you're at the show or following the news coming from it, you have an idea of all the awesome stuff we're going in 2012. I do a lot of gaming on my PC, so I was really glad to see Razer, Samsung and Intel show off some incredible gaming computers, including the enigmatic Project Fiona. I'm looking forward to the games that will take full advantage of these beefy computers.
read on
Each month Wonacott honors one outstanding staffer as the Employee of the Quarter (EOQ). For the last quarter of 2011, that honoree is Assistant Account Executive Chan Lim. Chan joined Wonacott in mid-2010 as an intern while he was finishing his graduate degree in Public Relations at USC. After graduating in June 2011 he joined the agency' s Interactive Entertainment and Technology team full time, bringing to the office a geeky affinity for fast-action role-playing games, gizmos and gadgets, and… sneakers (Chan can often be seen walking around the office in slippers, while the sneakers he wore to work rest comfortably under his desk).
read on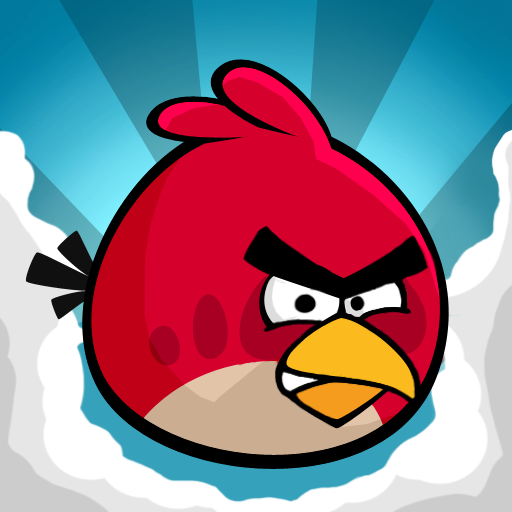 There's an interesting post from SAY Media over on the Marketing Society blog today about the growing trend of brands using game mechanics to increase consumer engagement. As the writer muses, aren't we all "a bit worried about being slowly transformed into reward-seeking hamsters"?
read on