Situation Overview
Kobojo – already a major player in the social and mobile gaming space – found itself in a unique position with mobile Japanese Role-Playing Game (JRPG) Zodiac: Orcanon Odyssey.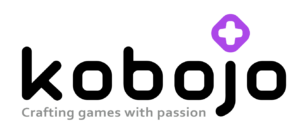 Due to strong contacts in Japan, the company offered a unique proposition for gamers – a handcrafted RPG experience created in cooperation with a number of renowned developers from some of the most iconic JRPGs ever made. But one major challenge with Zodiac: Orcanon Odyssey was how to build and sustain media and community interest over a year-long campaign that included a game reveal at the Tokyo Game Show in 2014 and release in late 2015. This is where Wonacott Communications came in.
Wonacott Approach
Throughout all messaging and correspondence, we leveraged the French and Japanese developers' history and experience with mobile games and famous JRPGs to draw attention from mainstream video game outlets. This tactic that proved successful as we secured an exclusive with Kotaku on the game's reveal at the 2014 Tokyo Game Show (TGS) alongside other previews at the show. This resulted in widespread awareness of Zodiac across major gaming sites, online consumer and mobile media.
We recommended and aggressively booked many events for Kobojo in 2015, including a private event in Scotland, GDC, E3 and a return to the Tokyo Game Show – all of which were attended by many top media and resulted in heavy preview coverage. In-between shows, the team supported Zodiac's announcements through pre-pitching, follow-up and feature outreach, such as interviews, 'Best-of' roundups and targeted previews up until launch while pushing the developers' legacy in all messaging and pitching.
Achievements
Beginning with the Kotaku exclusive, 2014's Tokyo Game Show was a huge success for Kobojo with over 45 articles covering Zodiac: Orcanon Odyssey's reveal with a potential audience of nearly 134 million unique monthly visitors. Due to our team's efforts, Zodiac's campaign went on to net more than 270 articles hitting more than 310 million uniques from a sustained year-long campaign – an extremely rare and difficult feat in mobile games PR.
We secured a variety of coverage, such as news, previews, features and interviews, on dozens of online enthusiast, tech, consumer and mobile publications throughout the campaign, including IGN, GameSpot, Polygon, TechRadar,  Game Informer, GameTrailers, Destructoid, Games Industry International, Gamasutra, AdWeek Social Times, GameRevolution, TouchArcade, 148 Apps, GameZebo, App Advice, Pocket Gamer, We Got This Covered, MMORPG, US Gamer, Arcade Sushi, Siliconera, Nerd Reactor, San Jose Mercury News and C&G Magazine.
###