I have to admit, the above statement is hard for me to believe. Don't get me wrong – I am all about saving money just as much as the next starving intern, but I thoroughly enjoy the experience of going to the nearest GameStop, taking a quick look at the year's most anticipated games, making my purchase, and proudly displaying that beautiful bag as I walk through the mall. After working on Autumn Games' latest title, Skullgirls, however, I had no choice but to dive into the world of downloadable games. To my surprise, I found this 2D fighter game was incredible! At its price, it had a lot to offer.
I have been a fan of fighting games since the year '96 when my young, six year old eyes first set on Mortal Kombat III. Skullgirls could be placed in the Mortal Kombat level, as it takes you back to the better days with its old school, arcade feel. The artwork is absolutely astonishing with its anime twist and the level of strategy the game delivers with its ability to string combo moves together makes the game an absolute steal.
It was time to give the world of this new generation of games a try. As an avid sports gamer on the PlayStation 3 console, I decided to see what the sports games on PlayStation Network had to offer.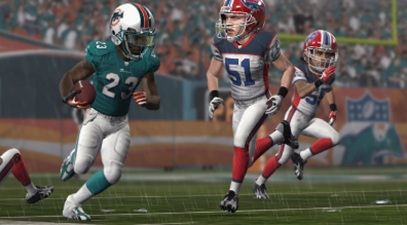 (Source: PlanetXbox360)
Madden NFL Arcade is a downloadable addition to the Madden NFL game franchise. Even though the title came out some time ago, the game still had a lot to offer. The downside is that the game only features five-on-five football play. While the rosters are outdated, the graphics as well as the game mechanics are on point.
Truthfully, playing this version on Madden only gave me the urge to anticipate the full version of Madden NFL 13. EA Sports, the creator and developer of many sports video games, including Madden NFL, may have found a new marketing tactic. You see, the way I would describe Madden NFL Arcade would be as an appetizer to a full course meal; in this case, Madden NFL 13. While the DLC version serves as a great way to tide you over, you always want the meat and potatoes more, right?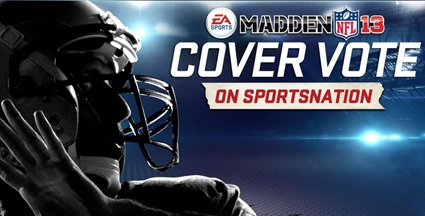 (Source: Madden NFL 13 Official Site)
This tactic, combined with others such as EA Sports and ESPN'S Sportsnation Kick-off Madden NFL 13 Cover Athlete Fan Vote, allows the developer to gain profit off of their downloadable games as well as maintain hype for upcoming products.
I hope that someday, the world of video game download and disc will come together. If it were up to me, I would like to see a reward system where devoted sports gamers can simply load the disc onto the console of their choice, and then be allowed to update the newest version of the game at a lower cost, giving the gamers a sense of appreciation for their loyalty throughout the years.
But until technology catches up with my hopes and dreams, I will continue to explore this new generation of gaming, while continuing to buy the latest versions of my favorite sports games in-store.