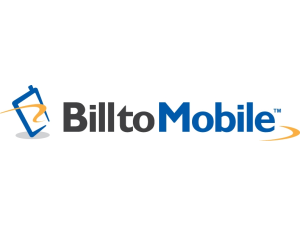 Situation Overview
Mobile payments provider BilltoMobile (BTM) tapped Wonacott Communications in the summer of 2010 to position the company as the emerging market leader. Using mobile payments to charge online purchases directly to your mobile phone bill was slow to make it to the U.S., but two companies, Zong and Boku, had already established mindshare with the media, even though BTM was the first player to sign an agreement with a major carrier, Verizon Wireless, for mobile billing.
The Wonacott Approach
Wonacott immediately identified a key need for BTM: to separate itself from the competition and not appear to be a "me, too" player. With a comprehensive media campaign, which included heavy media relations and a robust Speakers Bureau program, we determined the best approach would be to identify a core group of influential media and tradeshow organizers and win them over as champions for the brand. To accomplish this, Wonacott deliberately pre-pitched all major news under embargo to select media, making them feel at a minimum the first to know about the company's progress. A few months into the campaign, we faced a setback: Breaking into key trade shows for speaking opportunities proved extremely difficult as Zong and Boku were the go-to mobile payments providers for many organizers. Wonacott experimented with treating organizers similarly to the press – giving them early access to news and updates from the company – and it worked.
Achievement
Wonacott secured more than 100 million press impressions for BilltoMobile in influential publications including the New York Times, Entrepreneur, VentureBeat, Bloomberg, GigaOm, PC Magazine, TechCrunch and Wall Street Journal. We also placed the company in multiple premier, high visibility industry speaking engagements.  BTM leveraged the press coverage to augment its business development efforts, increasing its online merchant partners from 15 before Wonacott's involvement to more than 50. On the carrier side, BilltoMobile went from being the first mobile payments company to partner with Verizon Wireless to adding AT&T Wireless, Sprint and T-Mobile in the course of a year, reaching ~85% of the U.S. mobile subscriber market. The program success can be summarized by a headline on influential site GigaOM's story on BilltoMobile on Feb. 18, 2011: "BilltoMobile Quietly Emerges as Mobile Payment Powerhouse."