Situation Overview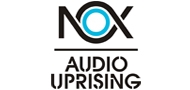 NOX Audio was set to unveil the Admiral Touch, a wireless headset incorporating a uniquely designed Android-powered touch screen, at CES, the world's largest consumer electronics show. The Admiral was a critical addition to the company's portfolio, further establishing the diversity of its audio products following the launches of a gaming audio headset and high-end "earbud" headphones. Needing to draw awareness to the unveiling of its newest product, and having a booth nearly hidden in a tucked away corner of the show, the emerging direct-to-consumer CE company called on Wonacott to helm the communications strategy to make the Admiral Touch rise above the trade show noise.
The Wonacott Approach
Leading into the 2011 show, we learned NOX would have a working prototype of the Admiral on hand, in addition to showcasing its existing products. We secured the list of pre-registered media and combined with our in-house developed media list conducted extensive outreach utilizing every means possible, including phone, e-mail and even finding contacts on social media platforms, such as Facebook and Twitter, to secure one-on-one meetings at the show.
To make some noise and draw attention to the booth, we worked with DJ Envy to perform on the show floor for NOX – this was also part of our social media strategy. DJ Envy tweeted to his 80,000 followers several times during the performance and we uploaded photos and videos of him to the NOX Facebook page, re-tweeted his updates and even coordinated a contest where Facebook fans could request songs for him to spin at the event. This complimented hosting product give-aways and contests for attendees who "checked in" to the booth via Foursquare or Facebook Places. We also coordinated booth sponsorship from Afterparty, the hangover recovery drink, and handed out free samples to media.
Achievement
We secured more than 30 one-on-one press briefings, including those we locked in before the event and those from stalking the aisle for people wearing press badges. We introduced NOX to key outlets ranging from MacWorld and Droid Gamers to Stuff and AskMen.com. Stemming from our outreach for the Admiral Announcement and meetings and stunts at CES, we secured nearly 170 million consumer impressions with 475 media clips from outlets including Yahoo! News, USA Today and Engadget, which included the Admiral in its Best of CES round up.