Jason Wonacott
PR Guy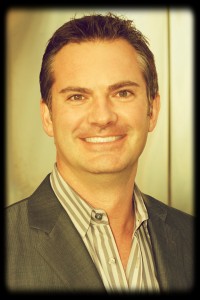 Jason created Wonacott Communications in 2007 following several years heading up PR and communications initiatives, both in-house and on the agency side, for industry leading online entertainment companies. He had one goal: Provide the results of a major agency while being affordable, adaptable and approachable – all with a modern perspective on the constantly evolving communications mediums. Adhering to this mantra, Wonacott Communications quickly established itself as a strategic PR partner for a number of start-up and established interactive entertainment, convergence, consumer technology, consumer products/lifestyle and technology companies.
Jason began his career in PR at the emerging crossroads of consumer technology and digital entertainment, working with digital media, MP3 players, DVRs and set-top boxes, in addition to some of the world's leading video game companies and organizations.

Before the dot-com boom Jason was a TV reporter with an impressive 8-inch part, and he also served four years in the U.S. Navy (he doesn't have any of his uniforms, so don't ask). He holds a Bachelor of Science in Journalism and Communication from the University of Oregon and is member of the Public Relations Society of America.
Though proud of his Oregon roots, Jason now calls Los Angeles home. When not in the office he can be found surfing in El Porto, or perusing the local wine store for a good Cabernet deal. He is also an instructor of Krav Maga, Israeli hand-to-hand combat and self defense, so don't mess with him.
You can email Jason here.
Sara Campbell
Vice President, Corporate and Convergence Practice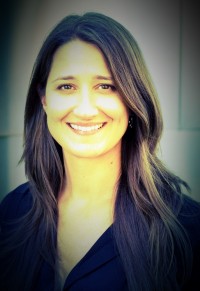 Sara Campbell is a communications professional with more than 13 years of experience leading smart, creative and effective campaigns for top brands and emerging businesses in the digital media, technology, finance, payments, entertainment and consumer technology industries. With a strong understanding of the traditional and social media landscapes - and a knack for storytelling - she has a long track record of creating thoughtful campaigns that get clients noticed in the right ways.
At Wonacott, Sara leads the agency's corporate and convergence practice. Prior to joining Wonacott in 2010, Sara was a Vice President at Edelman, the world's largest independent public relations agency, where she was a senior member of the digital entertainment and technology practice. While at Edelman, she managed communications programs for clients such as Microsoft Xbox, Fox Interactive Media, MySpace, IGN Entertainment, Rotten Tomatoes, AskMen.com, Starbucks Entertainment, Sony, CinemaNow.com, Warner Home Video, The Recording Academy, Toshiba and Revver.com. She has also worked in house at Bank of America and Sony Corporation of America.
Sara has a Bachelor of Arts in English literature from the University of Georgia. A self-described bookworm and media nerd, she spends a lot of her free time reading, writing and roving the Internet.
Sara can be reached here.
Johner Riehl
PR Lebowski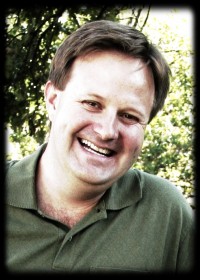 Sometimes there's a PR guy (we won't say he's a hero because what's a hero?) who's the perfect man for his time and place…
Johner has a broad range of PR experience representing leading interactive entertainment and technology companies such as Nintendo, Microsoft, Midway, and more. He's worked in-house, at national agencies, for boutique firms and as a PR consultant. He's handled B2B and B2C programs, from product launches to funding news to crisis communications. From Pokémon to Mortal Kombat, Xbox to NeoGeoPocketColor, family-friendly apps to online poker and almost everything in between, he's been a part of hundreds of game and app launches, establishing relationships with key industry editors, developers and publishers around the globe.
But wait – there's more. The PR Lebowski is co-author of the Modern Parent Guidebooks series with Scott Steinberg, founder of FamilyFriendlyVideoGames.com, contributes regularly to TechSavvyMag.com and Zui.com and hosts a weekly podcast called Parent Savers aimed at parents of young kids under three. He's also a dad of three boys and lives in San Diego, Calif.
All of this experience will surely help tie any room or PR program together. Times like these call for a PR Lebowski.
Shoot him an email. He'd love to hear from you.